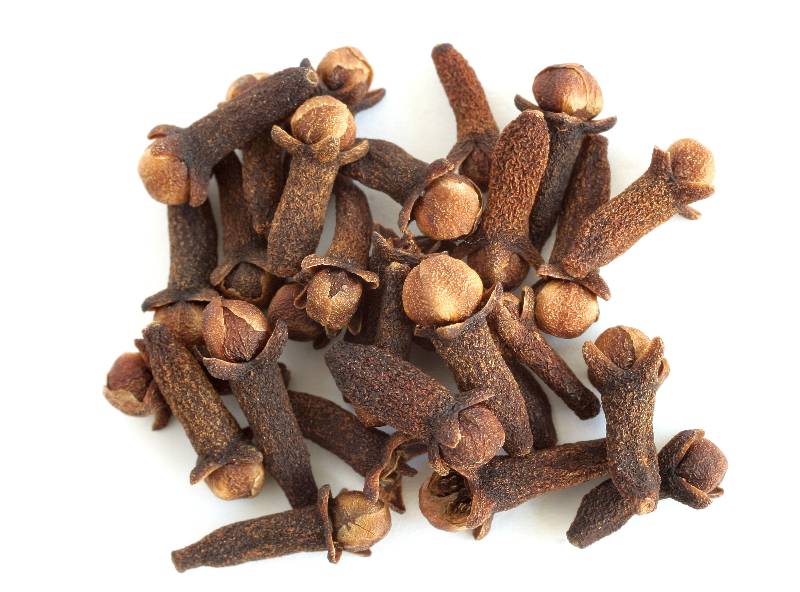 15 Feb

Cloves

What is it? Cloves are the dried, almost fully grown flower buds of the clove tree. They have a strong spicy smell and taste, and become overpowering quite quickly – but make fora great seasoning! The spice goes well with stews, game, herbal drinks and red cabbage. In Dutch cuisine, ground cloves are also used in biscuits and cakes.

Tip! Don't lose your cloves during cooking by putting them in a tea infuser or sticking them in a piece of orange peel.

Food fact: A Chinese emperor is said to have forced his officials to chew cloves before coming for an audience, because of their to bad breath.

Recipe Chai latte with orange and cloves
In a mortar, grind 1 tsp cloves and a few black peppercorns into a powder, then mix with cinnamon powder and ginger powder. Heat the spice mix with 800 ml milk on a low fire. Grate the zest of one orange and add half to the milk. Let 2 bags of black tea steep for 5 minutes. Strain the chai when pouring.