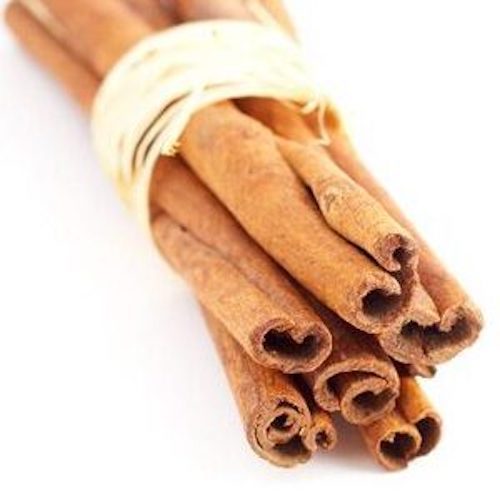 15 Feb

Cinnamon

What is it? The healthy and fragrant spice cinnamon is actually the dried inner bark of the cinnamon tree and is used for both sweet and savory dishes. You only have to smell it, and you'll be reminded of autumn, warm apple pie and cosiness. There are several varieties, such as cassia. It has a strong and spicy taste and originally comes from Burma.

Tip! Do not cook cinnamon too long, because then the taste will become bitter.

Food fact: Cinnamon comes from the inner bark of the cinnamon tree. Young shoots are harvested, strippeof the outer bark and dried. During drying, the inner bark rolls up by itself and the well-known sticks are created.

Recipe: Put a cinnamon stick in a hot mug with a green or black tea and flavor your tea naturally. Also looks decorative!