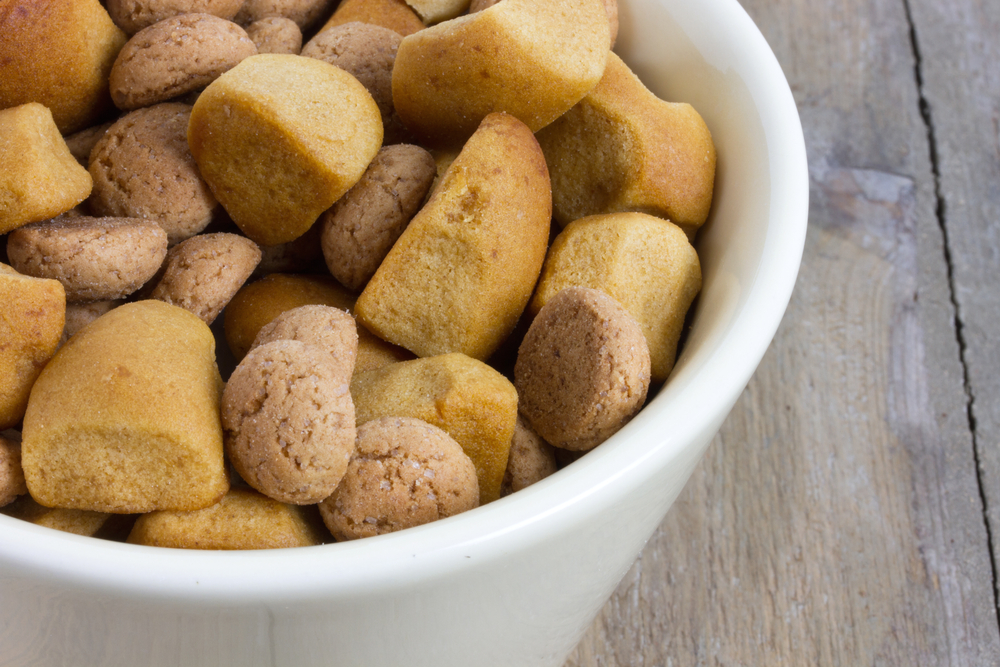 11 Nov

w-EET-je het verschil tussen kruidnoten en pepernoten?

Kruidnoten, pepernoten: je kunt er van blijven eten. Allebei erg lekker, maar ze worden vaak door elkaar gehaald. Hoe zit het nou precies? De kruidnoot is een knapperig, rond 'minikoekje' waaraan speculaaskruiden worden toegevoegd. Een pepernoot smaakt naar anijs en honing en doet denken aan taaitaai. De vorm is ongelijk, en lijkt nog het meest op een dobbelsteen. Ook is de textuur zachter.

Het grappige is dat er helemaal geen peper in pepernoten zit. Die naam dankt de pepernoot uit de tijd van de VOC. Toen werd alles wat uit Nederlands-Indië kwam voor het gemak 'peper' genoemd. En om de verwarring compleet te maken: in kruidnoten zitten geen kruiden, maar specerijen. Wat wij verstaan onder speculaaskruiden is een mix van kaneel, nootmuskaat, kruidnagel, gemberpoeder, kardemom en witte peper. Specerijen dus. Maar om ze nou 'specerijennoten' te gaan noemen is ook weer zo wat.

De afgelopen tien jaar heeft de kruidnoot de pepernoot overigens ingehaald als favoriet strooigoed. Dat komt misschien omdat de kruidnoot in allerlei varianten komt, met een laagje witte chocolade bijvoorbeeld – heerlijk! Of de Stroopwafel of Appeltaart kruidnoten die Eat2Gather in de Sinterklaas verwenboxen doet.

Wil jij je collega's of medewerkers verrassen met een leuk Sinterklaaspakketje? Bestel dan een Sinterklaas verwenbox bij Eat2Gather die wij rechtstreeks naar bij je thuiswerkende collega's kunnen bezorgen. Voor elk budget hebben we mogelijkheden vanaf 20 boxen.