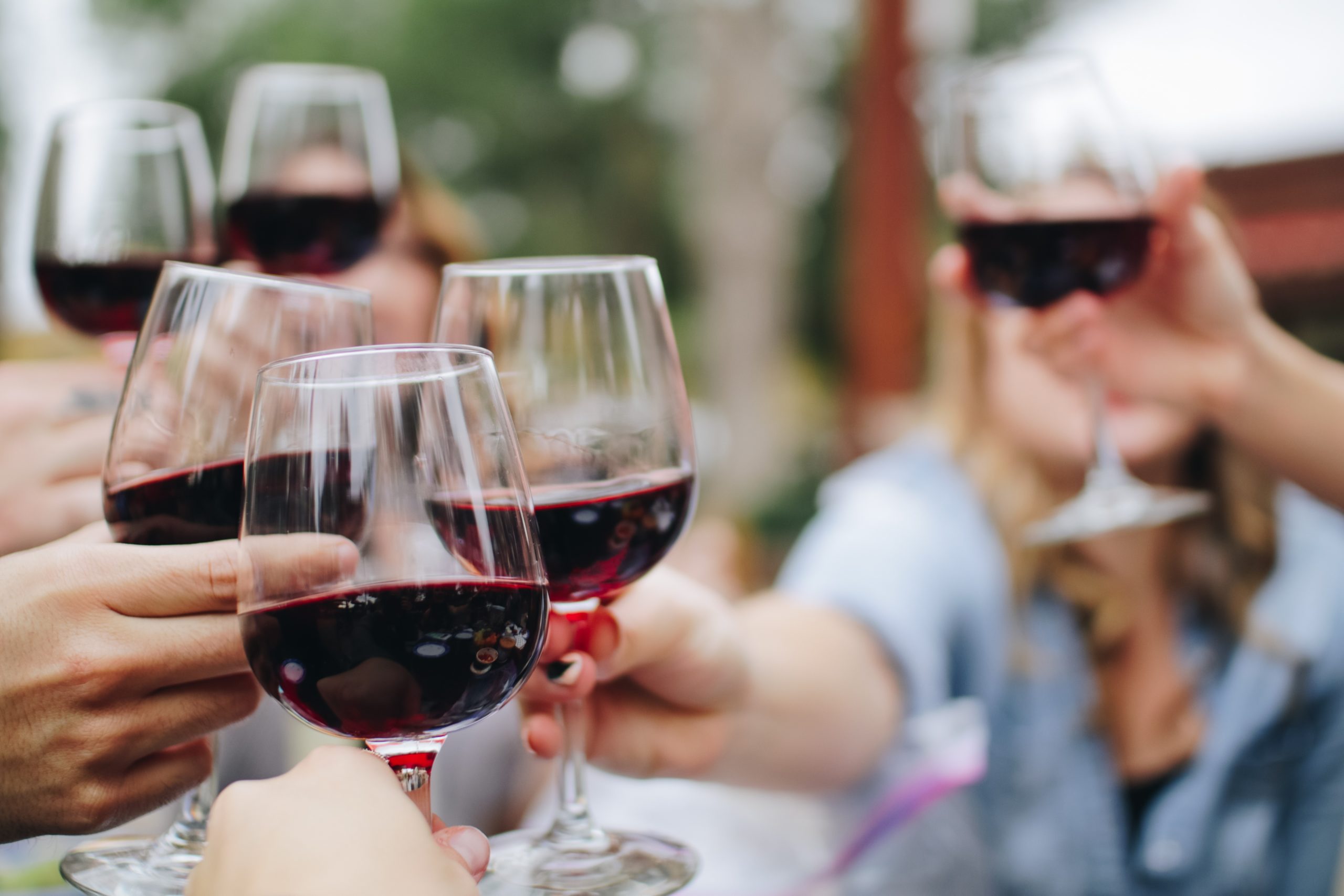 24 Feb

W-EET-je of je volgens de tafeletiquette mag klinken met glazen wijn?

Samen het glas heffen en vrolijk met elkaar klinken staat natuurlijk heel gezellig, maar tijdens officiële gelegenheden is het eigenlijk not done. Hoe het dan wel hoort? Het is belangrijk dat je je proostpartner(s) recht in de ogen kijkt terwijl jullie het glas tot kinhoogte heffen en elkaar toeknikken. Daarna neem je een klein slokje – het glas in één keer achterover slaan is meer iets voor een potje tequila schlemmer in de kroeg. Nou klinken wij er zelf altijd vrolijk op los, dus interessant om eens uit te zoeken waar dat dan weer vandaan komt. Dat zit zo: ergens ten tijden van de oude Grieken en Romeinen was het vrij gebruikelijk om je tafelgenoten te vergiftigen. Niet bepaald sfeerverhogend natuurlijk. Door woest met de bekers tegen elkaar te tikken, zodat een deel van jouw drankje overklotste naar het glas van de ander, zou je aangeven dat je geen moorddadige plannen had. Je zou namelijk wel gek zijn om gif in je eigen drankje te doen. Mythe of niet, het is wel een mooi verhaal.

Mocht je nou binnenkort je gasten – of je toekomstige schoonouders – willen imponeren tijdens een belangrijk diner, huwelijk of andere officiële gelegenheid, dan is onze workshop tafeletiquette een aanrader.