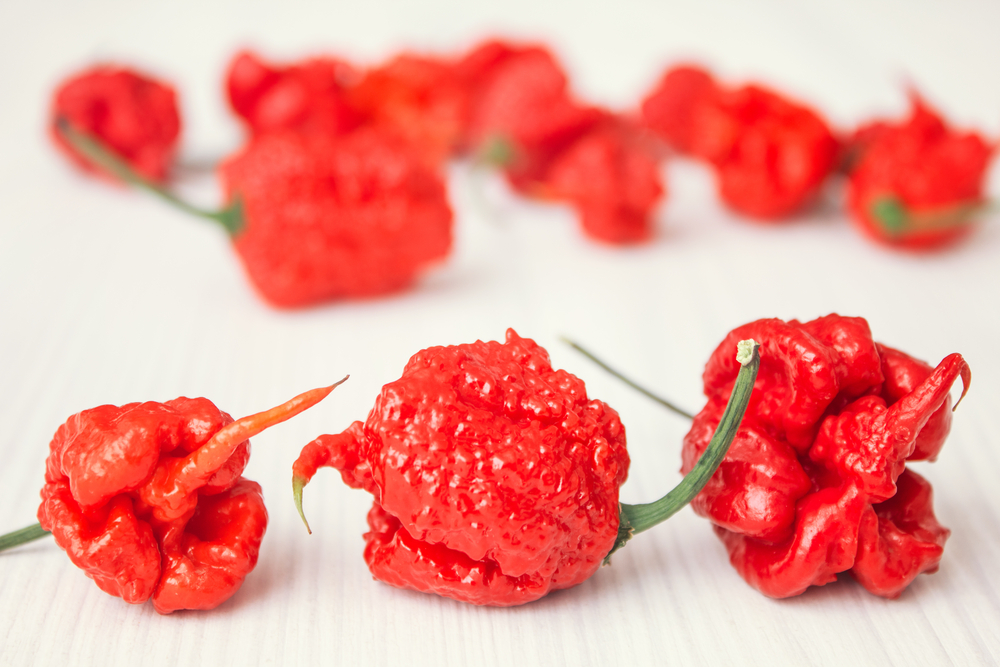 19 Aug

w-EET-je welke peper de aller heetste ter wereld is?

Er zijn mensen die met gemak een rode peper wegknabbelen, bij anderen slaan de vlammen al uit hun mond bij een vleugje sambal. Pas écht pittig wordt het als je met een Carolina Reaper in de weer gaat. Deze chilipeper heeft een score van bijna 1.6 miljoen op de schaal van Scoville, waarmee de heetheid van pepers wordt gemeten. En dat is héél erg pittig. Ter vergelijking: sambal oelek scoort op de schaal van Scoville 2000. Volgens het Guinness Book of Records is de Carolina Reaper dan ook de heetste peper ter wereld. Maar er is concurrentie: teler Mike Smith heeft een peper ontwikkeld die zo heet is, dat een normale sterveling eraan zou kunnen overlijden. De toepasselijke naam? Dragon's Breath. Niet voor consumptie (al is er vast een idioot op Youtube die het gaat proberen), maar voor medicinale doeleinden. Met een gerapporteerde piekwarmte van 2.48 miljoen Scoville warmte-eenheden steekt deze peper de Caroline Reaper inderdaad naar de kroon, maar het is nog niet bevestigd.

Hou je van spicy eten? Boek dan een keer een Aziatische kookworkshop bij Eat2Gather voor je team of vriendengroep.