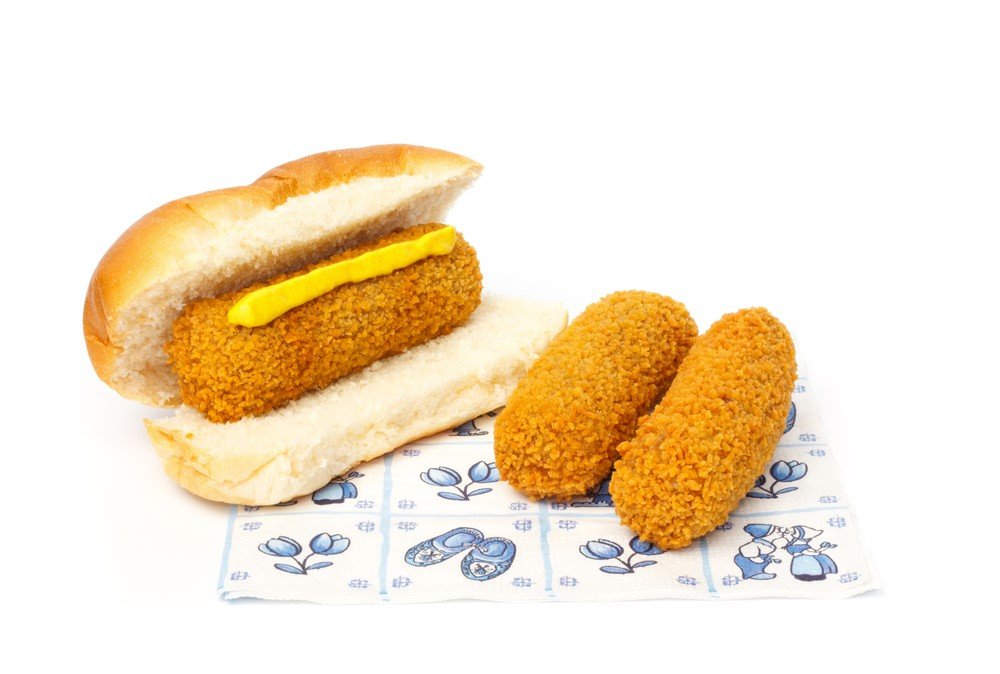 18 Sep

W-EET-je welke snacks in de top 3 staan in Nederland?

Er gaat niets boven een lekker kroketje tijdens de lunch, na het sporten of gewoon even tussendoor. In de top 10 van snacks die het vaakst worden besteld in Nederlandse snackbars staat de kroket op nummer 3. W-EET-je welke snacks op nummer 1 en 2 staan? Je leest het hier!

Ook al is het niet de meest bestelde snack van allemaal, de kroket is wel heel populair als lunchgerecht en als tussendoortje. Het is een heerlijke snack, ook populair in de sportkantine – even genieten na de nodige inspanning. Wat te denken van een 12-uurtje? Daar maken kroketten ook vaak deel van uit. Of je ze nu besteld in een gezellig lunchtentje of uit de muur haalt bij de Febo, deze van oorsprong Franse snack blijft populair. Tot 1996 was het de meest verkochte snack in Nederland, maar inmiddels is die plaats verdreven door op twee de loempia (!) en op één de frikandel!

Wil je leren hoe je mooie bitterballen en kroketten kunt maken? Boek dan als een alternatieve VRIJMIBO een bitterballen en bier workshop bij Eat2Gather.

Funfact: Wist je dat 9 oktober Nationale Krokettendag is? Het is de overlijdensdag van Johannes van Dam, die dol was op kroketten. Binnenkort dus een goed excuus om de frituur aan te slingeren!